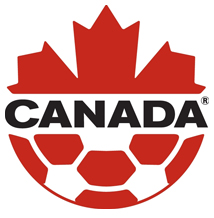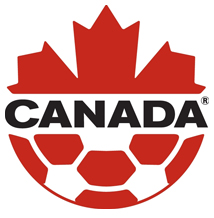 Canada Highlights
Group: A
Region: CONCACAF
Last time out: 2012 – finished third in group
Best finish: 2002 – finished first in group, took second place overall with a loss to the US
Advanced from group: 2002, 2004
FIFA
|
Fed
Previous Tournaments
2012
Finished third in Group C and behind Korea DPR and Norway.
2010
Did not qualify.

2008
Finished third in Group C behind Japan and Germany.
2006
Finished third in Group B behind China PR and Nigeria.
2004
Finished second in Group A behind Germany on goal differential. Knocked out in quarterfinal round with a 1-3 loss to China PR.
2002
Finished first in Group A ahead of Japan. Defeated England 6-2 in quarterfinals and held Brazil to a 1-1 draw in the semifinals. Advanced to the final on a 4-3 penalty kick shootout win and took second overall with a 0-1 loss to the United States.
2014 U-20 Women's World Cup Roster
Goalkeepers
1 – Kailen Sheridan (Clemson University)
18 – Marie-Joëlle Vandal (Dynamo de Québec)
21 – Rylee Foster (Woodbridge SC)
Defenders
2 – Sura Yekka (Brams United)
3 – Kinley McNicoll (University of Wisconsin)
4 – Kylie Davis (Comètes de Laval)
5 – Kadeisha Buchanan (Ottawa Fury FC)
6 – Rebecca Quinn (Duke University)
12 – Victoria Pickett (Glen Shields)
13 – Lindsay Agnew (Ohio State University)
15 – Jordane Carvery (Glen Shields)
Midfielders
7 – Ashley Campbell (Toronto Lady Lynx)
8 – Jessie Fleming (London NorWest SC)
10 – Ashley Lawrence (Ottawa Fury FC)
14 – Vanessa Grégoire (Comètes de Laval)
16 – Sarah Kinzner (Calgary Foothills)
20 – Emma Fletcher (Louisiana State University)
Forwards
9 – Nichelle Prince (Toronto Lady Lynx)
11 – Janine Beckie (Texas Tech University)
17 – Amandine Pierre-Louis (Comètes de Laval)
19 – Valérie Sanderson (Comètes de Laval)

Match Schedule
Group A
Aug. 5 0-1 L vs. Ghana (Toronto)
Aug. 8 3-2 W vs. Finland (Toronto)
Aug. 12 1-0 W vs. Korea DPR (Montreal)
Quarterfinals
Aug. 16 0-2 L vs. Germany (Edmonton)