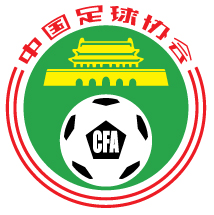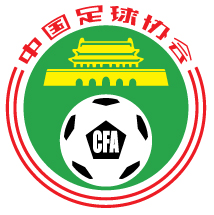 China PR Highlights
Group: B
Region: AFC
Last time out: 2012 – finished third in group
Best finish: 2006 – finished first in group, took second place overall with a semifinal win over the US in a penalty kick shootout and final loss to Korea DPR; 2004 – finished second in group and second overall with a semifinal win over Brazil and a final loss to Germany
Advanced from group: 2004, 2006
FIFA
|
Fed
Previous Tournaments
2012
Finished third in Group D despite tying the United States' record; the U.S. advanced on goal differential.
2010
Did not qualify.

2008
Finished third in Group B behind the United States and France. Did not advance to knockout rounds.
2006
Finished first in Group B. Defeated host Russia 4-0 in the quarterfinals and held the United States to a scoreless draw in the semifinals. Advanced to the final in a 5-4 penalty kick shootout and took second place overall with a 0-5 loss to Korea DPR.
2004
Finished second in Group B behind Brazil on tie-breakers. Defeated Canada 3-1 in the quarterfinals and Brazil 2-0 in their semifinal rematch. Placed second overall 0-2 loss to Germany in the final.
2002
Did not qualify.
2014 U-20 Women's World Cup Roster
Goalkeepers
1 – Lu Feifei (Jiangsu Huatai)
20 – Li Mengyu (Henan Steel)
21 – Nan Yang (Zhejiang Hangzhou Xizi)
Defenders
2 – Yao Lingwei (Jiangsu Huatai)
3 – Zhong Xiudong (Guangdon Haiyin)
4 – Zhao Yingying (Dalian Shide)
5 – Lyu Siqi (Army Club)
12 – Li Xiang (Changchun Huaxin)
13 – Li Mengwen (Jiangsu Huatai)
Midfielders
6 – Lei Jiahui (Henan Steel)
7 – Liu Yanqui (Wuhan Jiangda Univ.)
8 – Dong Jiabao (Henan Steel)
10 – Tang Jiali (Shanghai Women)
11 – Zhang Zhu (Beijing Baxy)
14 – Tan Ruyin (Guangdong FC)
15 – Shi Tianlun (Shanghai Women)
16 – Zhao Xinzhai (Jiangsu Huatai)
17 – Zhu Beiyan (Shanghai Women)
Forwards
9 – Zhang Chen (Beijing Baxy)
18 – Wang Shuang (Wuhan Jiangda Univ.)
19 – Xiao Yuyi (Shanghai Women)

Match Schedule
Group B
Aug. 5 1-1 D vs. Brazil (Edmonton)
Aug. 8 5-5 D vs. Germany (Edmonton)
Aug. 12 0-3 L vs. USA (Moncton)