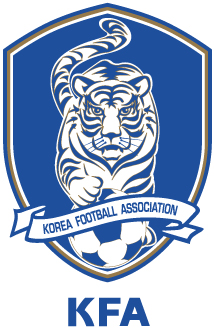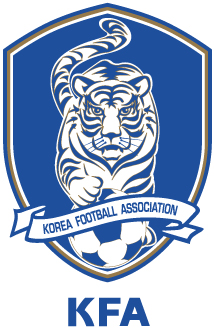 Korea Republic Highlights
Group: C
Region: AFC (Champion)
Last time out: 2012 – finished second in group, knocked out in quarterfinals by Japan
Best finish: 2010 – finished second in group, placed third overall with a win over Colombia
Advanced from group: 2010, 2012
FIFA
|
Fed
Previous Tournaments
2012
Finished second in Group B behind Nigeria. Knocked out in quarterfinal round with a 1-3 loss to Japan.
2010
Finished second in Group D behind the United States. Defeated Mexico 3-1 in the quarterfinals and lost to Germany 1-5 in the semifinal round. Placed third overall with a 1-0 win over Colombia.
2008
Did not qualify.
2006
Did not qualify.
2004
Finished third in Group C behind the United States and Russia. Did not advance to knockout rounds.
2002
Did not qualify.
2014 U-20 Women's World Cup Roster
Goalkeepers
1 – Min Yukyeong (Hanyang Women's Univ.)
18 – Yoo Gaeun (Ulsan College)
21 – Oh Eunah (Jeonbuk KSPO WFC)
Defenders
2 – Ahn Hyein (Uiduk Univ.)
3 – Kim Duri (Ulsan College)
4 – Kim Uri (Ulsan College)
5 – Lee Subin (Hanyang Women's Univ.)
6 – Hong Hyeiji (Hyundai Info-Tech HS)
16 – Ha Eunhye (Yeoju Univ.)
17 – Kim Hyeyeong (Ulsan College)
Midfielders
8 – Lee Sodam (Ulsan College)
9 – Choe Yuri (Ulsan College)
11 – Kim Inji (Hanyang Women's Univ.)
12 – Lee Nara (Yeoju Univ.)
13 – Oh Yeonhee (Uiduk Univ.)
15 – Park Yeeun (Dongsan Information Industry HS)
20 – Kim Soyi (Hanyang Women's Univ.)
Forwards
7 – Jang Selgi (Gangwon Provincial College)
10 – Lee Geummin (Ulsan College)
14 – Jeon Hansol (Yeoju Univ.)
19 – Namgung Yeji (Hyundai Info-Tech HS)

Match Schedule
Group C
Aug. 8 1-1 D vs. England (Moncton)
Aug. 9 1-2 L vs. Nigeria (Moncton)
Aug. 13 2-1 W vs. Mexico (Toronto)
Quarterfinals
Aug. 17 0-0 D (PSO 3-4) vs. France (Montreal)